A friendly family run, affordable pest control business in Bradford, offering services to commercial, domestic & agricultural. We deal with anything pest related.
Here at Acre Pest Control, we regularly carry out PCR tests to ensure that we are Covid-19 free.
We cover a vast variety of
The National Pest Technicians Association (NPTA) is a professional trade association that represents all sectors within the public health and pest control industry.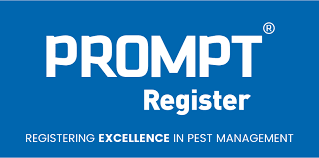 PROMPT ensures that pest control is carried out responsibly by people who are properly trained and competent. The BASIS PROMPT Pest Controllers register is an industry initiative which provides independent proof that a pest controller has received proper training and continues to update their expertise.
Dan came out to help work out why birds were attacking our flat roof. After investigating he was able to work out the issue and showed me the pictures. His suggestion was to get a roofer out to fix issue. It would have been easy for to sell some preventive measures, but there was no forcing or hard selling. I offered to pay him a little for his time and effort but he didn't take up on the offer. I would easily recommend Dan and his company all day long.
Peter Cowlishaw
2022-03-31
Excellent service by Dan Graham in catching a squirrel in our loft. Not only very efficient, but also a pleasure to deal with.
Donna Kaznowski
2022-03-31
Dionysis Rentzeperis
2022-03-29
Very happy with all aspects of the service and would highly recommend it. Dan was also able to carry out works to further prevent re-infestation and also advised on matters beyond his initial brief.
Called Dan out due to a weird flea problem I had in my house that surfaced after my dog died, so was really struggling getting rid of them and really stressed out. Straight away he put my mind at ease and is very knowledgeable in his trade. He knew exactly what to do and they were gone pretty much instantly. Was awkward due to me being at work, but left Dan my keys and he sorted it out then dropped them off at work for me. Also did a follow up aswell. Couldn't recommend enough. Thanks!
Discovered a wasp nest in the attic and called Dan to see when he could sort it. Rang at 1pm and he came to sort it at 6pm the same day. Amazing service, quick, professional and a great, affordable price. Highly recommend!
Richard Davies
2021-09-22
Amazing service!! I rang them on an evening to book in and they were in on the following morning to take out my wasp hive. Very friendly service and was done in a good amount of time. I would completely recommend acre pest control to everyone who is need of a service like this. 100% reliable and efficient! Thank you so much for coming out and saving my garden and life from the wasps!
Called them out to sort a rodent problem at my parent's house. Dan was swift, discreet and very reasonably priced. Would recommend!
Feel free to fill out our form 
We offer a free quoting system, we will come to your premises and quote after the suggested work review.